Mr.N.Chandran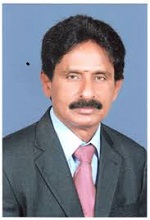 T.E.A. provides a marvelous environment to get a first person glimpse of life beyond the books and white boards. At our school the students develop a deep appreciation and understanding of the values in life which gives them life changing opportunity in the future, we provide an open, inclusive and caring environment for learning and succeeding in life. The magnanimity of our institution lies with Transformative Education which pushes behind obsolete learning methods of learning to creative learning methodology and innovative modern techniques and to identify their rich and inherent talents. Our schools motive is to nurture youngsters to be intellectually vibrant and achieve highly commendable academic results!
We have amazing infrastructural facilities, Air conditioned class rooms, Fantastic digital classes, Excellent labs, Eye catching green boards and Marvelous sports and games facilities -400 meters 8 lane international track, elite national level cricket ground, 5 beautiful lawn tennis courts, international - standard football field, volleyball courts, basket ball, throw ball, cricket, kho-kho courts and also we have fine billiards club, table tennis club and mini gymnasium to be proud of! Yoga, Karate, Taekwondo, Western Dance, Skating, Chess and Robotics are our co-scholastic activities. Our academic records at the X and XII Public Examination with 100% pass with highest marks, and achievements in Sports & Games, speaks volumes about our excellence in all round education!
Nature is a celebration of the mysterious magnificence of creation. Through the ages, people have been keenly aware of this. My only request to the younger generation is Take Good care of the Nature, Plant more trees, Say no to Plastics. People living close to nature tend to be noble. According to Richard Jefferies, If you wish your children to think deep thoughts, to know the holiest emotions, take them to the woods and hills, and give them the freedom of the meadows; hills purify those who walk upon them! George Washington Carver, Scientist & Educationist has rightly said, I love to think of nature as an unlimited broadcasting station, through which God speaks to us every hour, if we will only tune in. Closeness to nature is a purifying experience. Conserve our environment to the fullest!
Best Wishes! May God Bless you all!